Green beans with minced pork and Pistachio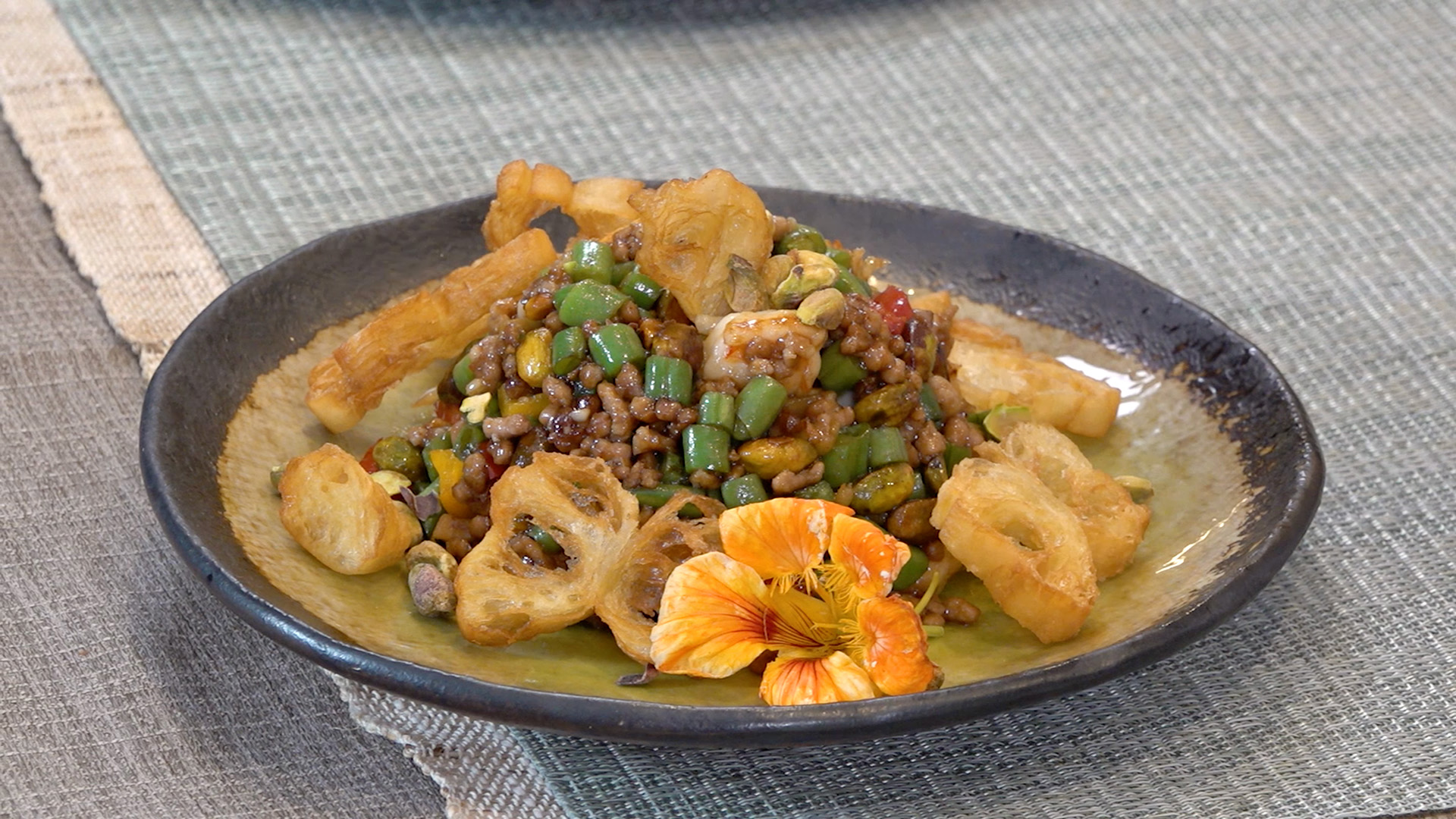 Yield
4 servings
Ingredients
2 tablespoons dried shrimp
Sauce
1 tablespoon soy sauce
2 teaspoon Hoisin Sauce
1 teaspoon sesame oil
Vegetable oil for stir frying
½  pound green beans, ends removed and diced
¾ cup roasted whole pistachio nuts
½ yellow onion diced
¼ green onion slices
1 teaspoon minced garlic
1 teaspoon minced fresh ginger
4 dried chili peppers
1/2 fresh red pepper, diced
1/2 pound lean ground pork
2 tablespoon chopped Sichuan preserved vegetables
Chinese donuts for garnish and topping
Instructions
Soak shrimp in warm water to cover for 15 minutes; drain. Coarsely chop shrimp and set aside.
Combine sauce ingredients in a small bowl and set aside.
Stir fry diced green beans and pistachios for 2 minutes or until cooked; set aside.
Place wok over high heat. Add garlic, ginger, chili peppers, and red pepper and cook, stirring, until fragrant, about 5 seconds. Add pork and Sichuan preserved vegetables and stir-fry for 1-1/2 minutes or until meat is browned and crumbly. Return green beans and pistachios to wok. Stir in sauce and cook for 1 minute.
Thinly slice Chinese donut, deep fry until crispy.
Toss green bean and pork stir fry with Chinese donuts and serve.
From A Wok For All Seasons by Martin Yan (Doubleday)
Copyright Yan Can Cook Inc., 1988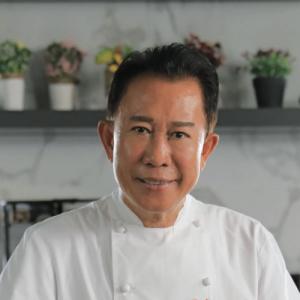 Spanning over four decades, celebrity Chef Martin Yan has traveled around the world, sharing the best of Chinese and American culture, food, and personal enrichment with multiple generations of audiences. His grand vision is shaped by more than 3,500 culinary and travel TV shows, 32 cookbooks, and several restaurants in North America and Asia, which include M.Y. China, a highly rated culinary hot spot in San Francisco.