Gluten Free Dairy Free Sugar Free Cranberry Pistachio Biscotti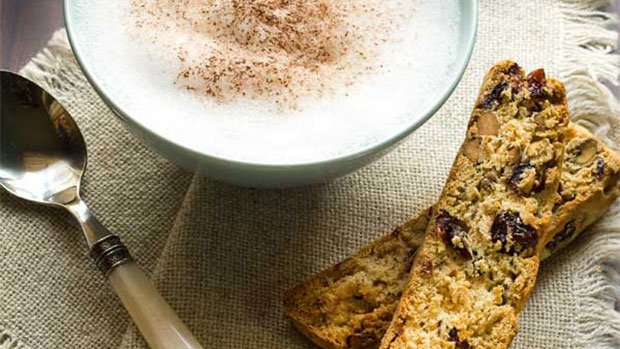 Yield
2 dozen biscotti
Ingredients
2½ cups Pastry quality gluten-free flour blend
½ teaspoon Kosher salt or fine sea salt
2 teaspoons Baking powder
2 Eggs
¼ cup Olive oil
½ cup Agave
2 teaspoons Pure vanilla extract
1 Lemon, finely zested and juiced
1½ cups Roasted, salted American pistachios
1 cup Dried cranberries
Instructions
Preheat oven to 300˚ F. Line two baking sheets with parchment paper or silicon baking mats.
Put the flour, salt and baking powder in the bowl of an electric mixer fitted with the whisk attachment. Mix on low to combine. Add the eggs, olive oil, agave, vanilla, lemon zest and juice. Start the mixer on low then turn it up to medium to mix in the ingredients, scraping down the sides of the bowl once. Stir in the pistachios and cranberries. Divide the dough evenly putting half on each of the prepared baking sheets and, with wet hands, shape into logs or ovals about 9 by 3 inches.
Bake for 30 minutes or until the dough feels firm to the touch and is lightly browned. Remove from the oven and increase the oven temperature to 350˚ F. Cover each log with a doubled over tea towel. Let sit for 10 minutes.
Remove the logs from the baking sheet. Using a thin, sharp knife cut the biscotti into ½ inch pieces on the diagonal. Place the biscotti back on the baking sheets and bake for an additional 10 minutes or until golden browned.
 
Nutritional Information per Serving:
235 calories, 3 g protein, 6.5 g fat, 1 g saturated fat, 21 g carbohydrates, 9 g sugars, 2 g fiber, 15.5 mg cholesterol, 103 mg sodium.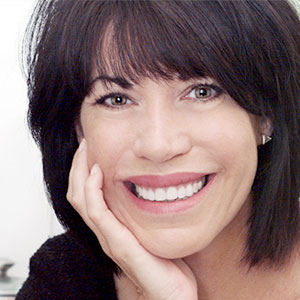 Carol Kicinski founded Simply Gluten Free as a gluten-free recipe and lifestyle website and blog.