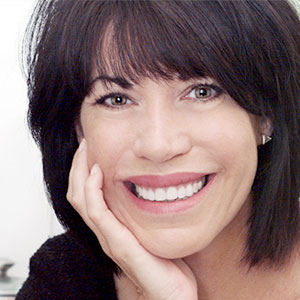 Diagnosed with gluten intolerance, in 2007 Carol Kicinski founded Simply Gluten Free as a gluten-free recipe and lifestyle website and blog. It was voted as one of the top Must-Read Health Blogs in America Today (2012), and her fans have made it one of the top gluten-free websites worldwide. Its purpose is to educate, assist and inspire those with celiac disease or an intolerance to gluten, dairy, peanut, grain or other allergenic elements.
To date, she has motivated millions to live HAPPY allergen-free lives! Her philosophy: "Look at the world of food in terms of what I CAN eat – not what I can't!"
She has appeared on a monthly segment of the NBC Tampa-based nationally syndicated show Daytime since July 2009 .Being at the center of the heartbeat of the gluten-free health sector, she is an advocate who represents the industry – addressing its growth, marketing and consumer attitudes.
Her bestselling cookbook, Simply…Gluten Free Desserts, (Thomas Dunne Books, 2011), all gluten free and many dairy-free as well, was followed by, Simply…Gluten Free Quick Meals (Thomas Dunne Books, April 2012. In August 2013, Carol launched, SIMPLY GLUTEN FREE – a full lifestyle, print/digital magazine for subscribers and store sales.