Gluten free Lemon Pistachio Biscotti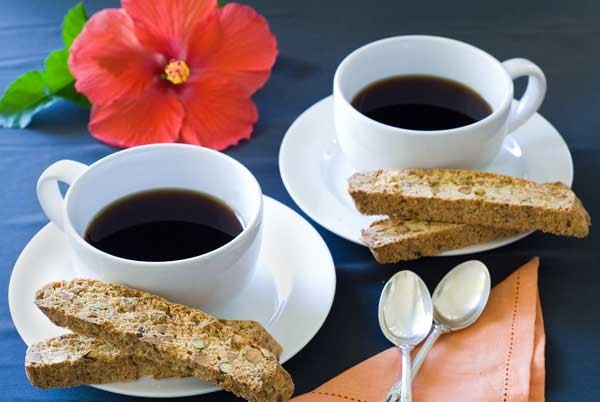 Yield
approximately 18 cookies
Ingredients
1¾ cups Pastry quality gluten-free flour blend with xanthan gum*
¼ teaspoon Kosher or fine sea salt
1 teaspoon Baking powder
¼ cup Olive oil
¾ cup Light brown-sugar
1 teaspoon Pure vanilla extract
Zest of 1 large lemon
2 Large eggs
1½ cups Roasted, salted pistachios, roughly chopped
*make your own gluten-free flour blend by whisking together 1 cup superfine white rice flour with ½ cup superfine sweet rice flour, ¼ cup tapioca starch, and 1 teaspoon xanthan gum.
Instructions
Preheat oven to 300° F. Line baking sheet with a silicon baking mat or parchment paper.
In a mixing bowl, whisk together gluten-free flour, salt and baking powder.
In a mixer fitted with a whisk attachment or with a handheld at medium speed, beat the olive oil with the sugar, vanilla, lemon zest, and eggs until well combined. Turn mixer to low, gradually add the flour mixture. Add the pistachios and stir by hand to combine. Place dough on prepared baking sheet and form into a log which is roughly 12 inches long by 4 inches wide and ½ inch high, If dough is too stick, wet your hands with water. Bake for 50 minutes or until golden brown. Remove from oven and cover with two tea towels. Increase oven heat to 350°F.
Remove the log from the baking sheet and place on cutting board. Using a thin, sharp knife, cut the biscotti on a diagonal into ¾ inch slices and place slices back on the baking sheet. Bake for 10 minutes or until the biscotti are golden brown.
Store in an airtight container.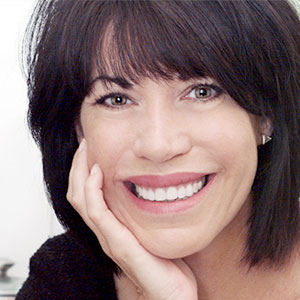 Carol Kicinski founded Simply Gluten Free as a gluten-free recipe and lifestyle website and blog.