Gluten free Pistachio Crisps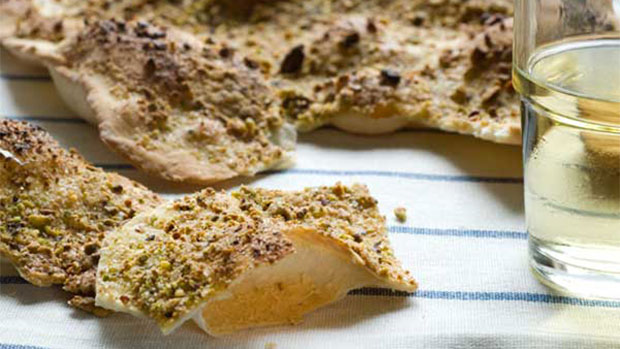 Yield
6-8 appetizer servings
Ingredients
1½ cups All-purpose Gluten-Free Flour Blend
1½ teaspoons Xanthan gum
1 tablespoon Dry active yeast
1 envelope Unflavored gelatin
1½ teaspoons Kosher or fine sea salt, use divided
½ teaspoon Agave nectar, sugar, or honey
6 tablespoons Extra virgin olive oil, use divided
⅔ cup Hot tap water
½ cup Roasted, salted pistachios
¼ cup Brown sugar
Instructions
Preheat oven to 400° and line two baking sheets with silicon baking mats or parchment paper.
Combine the flour, xanthan gum, yeast, gelatin, ½ teaspoon salt, 2 tablespoons olive oil, agave (sugar or honey), and hot water in a bowl . Mix on low with electric mixer using regular beaters or whisk attachment (not dough hook or paddle attachment) until combined. Scrape down bowl once. Turn mixer to high and mix for 3 minutes. The dough may clunk around in the mixer at first then soften up, this is fine. The dough will be soft and sticky.
Dust a work surface with more all-purpose gluten-free flour blend or white rice flour and knead the dough a few times until it is smooth and no longer sticky. Divide dough into two equal portions. Roll each portion of dough out very thin to fit the baking sheet. Brush 2 tablespoons of olive oil on each piece of dough, going all the way to the edges.
Finely chop the pistachios and combine with the remaining teaspoon of salt and brown sugar. Sprinkle the mixture evenly over the top of the dough. Bake for 13-15 minutes or until crispy and browned. Break into pieces.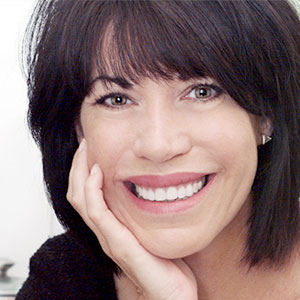 Carol Kicinski founded Simply Gluten Free as a gluten-free recipe and lifestyle website and blog.