Gluten Free Pistachio Cookies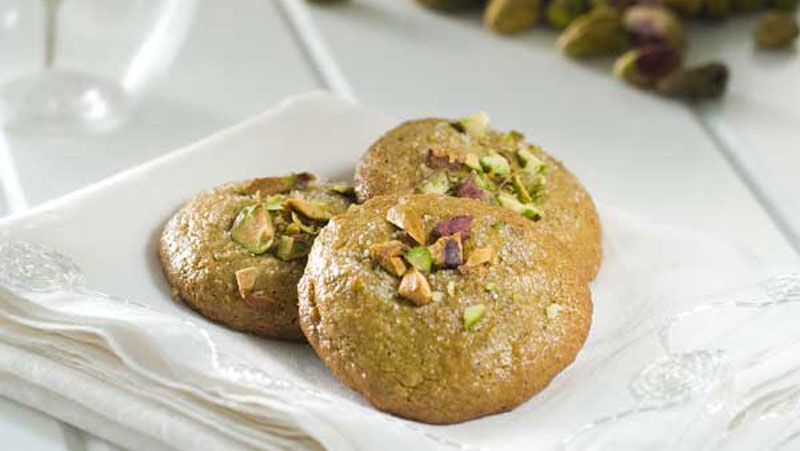 Yield
12 cookies
Ingredients
For Cookies
2¼ cups Roasted, salted pistachios – use divide
1 cup Granulated sugar plus more for sprinkling
2 Large egg whites
1 teaspoon Pure vanilla extract
2 drops Green food coloring - optional
For Filling
½ cup Dairy free dark chocolate chips
1 teaspoon Pure vanilla extract
Instructions
For Cookies
Preheat the oven to 325° F. Line two baking sheets with Silpat mats or parchment paper.
Roughly chop ¼ cup of the pistachios and reserve for garnish. Place the remaining 2 cups pistachios in a food processor fitted with a steel blade. Process the pistachios until they turn into a paste, this will take 2 or 3 minutes, scrape down the sides of the bowl a few times during the processing.
Add 1 cup sugar to the pistachio paste and process in long pulses until combined. Add the egg whites, vanilla and food coloring if using and pulse to combine. You should have a thick batter. Using a small ice cream scoop or two teaspoons, drop the cookies onto the prepared pan, spacing two inches apart. Sprinkle the tops of the cookies with a little granulated sugar and the reserved chopped pistachios. Gently press the pistachios into the cookies.
Bake for 12 – 14 minutes for chewy cookies, 15 – 17 minutes for crispy cookies. The cookies should be lightly browned around the edges. Let cool on the pan for 10 minutes then remove to a cooling rack to finish cooling.
Top half of the cookies with granulated sugar, chopped pistachios and a bit of dried cranberry or cherry. Leave the other half of the cookies plain.
 
For Filling
Place the chocolate chips in a microwave safe bowl and microwave for 1 – 2 minutes, stirring every 30 seconds until just melted. Keep the chocolate in the warm bowl and stir in the vanilla. It may start to seize up a little, that's ok, just keep stirring until smooth again and thickened. Let cool. The chocolate will thicken more as it cools.
Spread some of the cooled chocolate on the flat side of the plain cookies. Top with a cookie that has the chopped pistachios and cranberries or cherries, flat side down.
---
Nutritional Facts (Amount per Serving):
Calories 240, Total Fat 13g, Saturated Fat 2.5g, Cholesterol 0mg, Sodium 160mg, Total Carbohydrates 29g, Dietary Fiber 3g, Sugars 24g, Protein 4g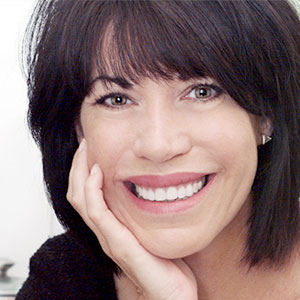 Carol Kicinski founded Simply Gluten Free as a gluten-free recipe and lifestyle website and blog.