Gluten Free Pistachio Fruit Bars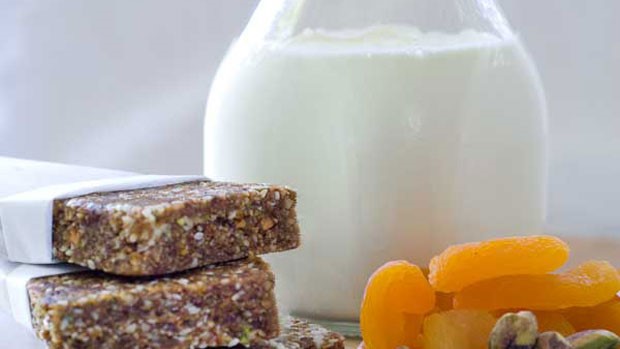 Yield
24 bars
Ingredients
2 cups Roasted pistachios
2 cups Raw almonds
1 cup Sesame seeds
1 cup Dried apricots
1 cup Dried tart cherries
½ teaspoon Kosher or sea salt
½ cup Grapeseed or canola oil
6 tablespoons Agave nectar or honey
Instructions
Preheat oven to 350° F. Line a 9 inch by 12 inch baking pan with parchment paper, allowing the paper to stick up by a couple inches on two sides.
Place the almonds and sesame seeds on separate baking sheets. Toast the almonds and sesame seeds until warm, lightly browned and fragrant – about 10 minutes for the almonds and about 5 or 6 minutes for the sesame seeds. Watch carefully so they don't burn. Let cool slightly.
Place the pistachios in a food processor fitted with a steel blade and grind until they are coarsely chopped. Add the almonds, apricots, cherries and salt and process until the nuts and fruit come together in a sticky ball. Add the oil and agave honey and process until you have a thick cohesive dough. Add the sesame seeds and process in long pulses until they are blended into the dough.
Press the mixture into the prepared pan evenly and firmly. Refrigerate until cold and firm, about 1 hour. Remove the parchment paper with the chilled mixture from the pan and cut the mixture into 24 squares.
Nutritional Facts (Amount per Serving):
Calories 250, Total Fat 18g, Saturated Fat 2g, Trans Fat 0g, Cholesterol 0mg, Sodium 90mg, Total Carbohydrates 17g, Dietary Fiber 4g, Sugars 10g, Protein 7g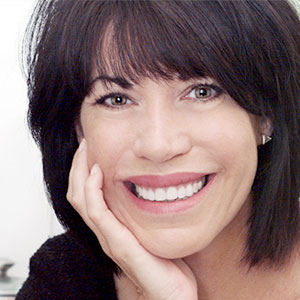 Carol Kicinski founded Simply Gluten Free as a gluten-free recipe and lifestyle website and blog.