Pistachio Cranberry Goat Cheese Stuffed Pork Tenderloin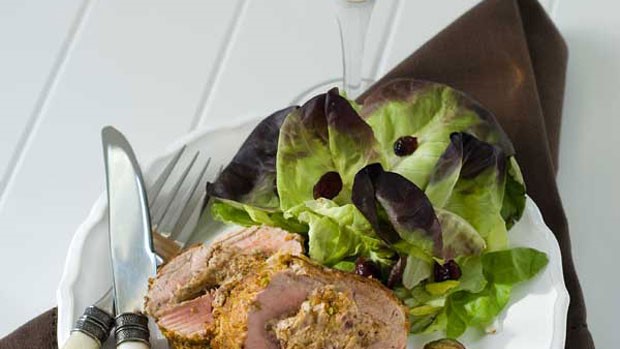 Yield
6 servings
Ingredients
¾ cups Raw unsalted pistachios (use divided)
¼ cup Dried cranberries
1 Clove garlic
4 ounces Goat cheese, at room temperature
Salt and pepper
1 – 1½ pound Pork tenderloin
2 – 3 tablespoons Vegetable oil
Instructions
Preheat oven to 350° F.
Toast ¼ cup pistachios in a small, dry skillet over medium high heat until they are toasted and fragrant, about 3 minutes. Set aside to cool slightly. Grind the remaining ½ cup pistachios in a food processor until the mixture resembles coarse corn meal. Pour onto a plate and set aside.
Put the roasted pistachios into the food processor (no need to clean out the processor first) along with the dried cranberries and garlic. Pulse several times until the mixture is evenly ground. Add the goat cheese and pulse to combine well.
Butterfly the pork tenderloin by placing the tenderloin on a cutting board and slicing it lengthwise almost all the way through and then opening it out like a book. Sprinkle the inside of the meat with salt and pepper. Spread the pistachio/cranberry/goat cheese mixture evenly on the inside of the meat, leaving about a half inch border. Roll the tenderloin lengthwise and tie with butcher's string at about 2-inch intervals. Roll the tied tenderloin in the ground pistachios, pressing the pistachios onto the meat, until fully coated.
Heat the oil in an oven proof skillet just large enough to hold the tenderloin until smoking hot. Place the tenderloin in the skillet and sear on all sides for 1 – 2 minutes or until browned. Place the skillet into the preheated oven and cook for 15 – 20 minutes or until the pork is cooked through. Temperature on an instant read thermometer should be 145 degrees for medium (still pink on the inside) and 160 degrees for well done.
Remove from the oven. Place the tenderloin on a serving platter and let rest for 10 minutes.
 
Nutritional Facts (Amount per Serving):
Calories 340, Total Fat 21g, Saturated Fat 6g, Monounsaturated Fat 9g, Polyunsaturated Fat 6g, Trans Fat 0g, Cholesterol 80mg, Sodium 130mg, Total Carbohydrate 8g, Dietary Fiber 2g, Sugars 5g, Protein 30g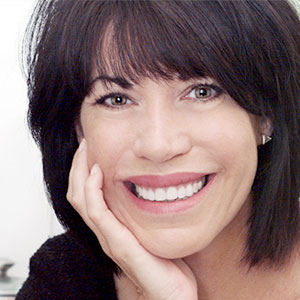 Carol Kicinski founded Simply Gluten Free as a gluten-free recipe and lifestyle website and blog.