Pistachio Pesto with Gluten Free Pasta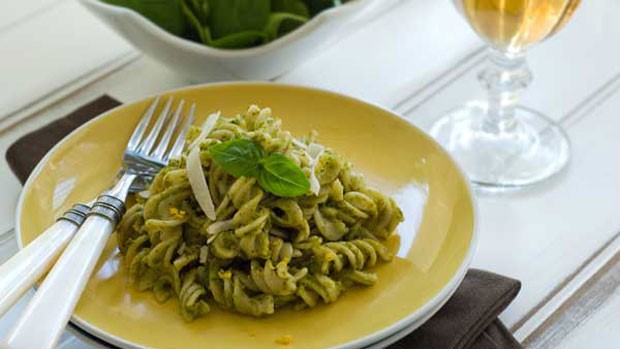 Ingredients
1 pound Gluten free dried pasta
1 cup Unsalted shelled pistachios (about 4 ounces)
2 cups Spinach leaves
½ cup Basil leaves
½ cup Parmesan cheese, grated
Zest (finely grated) and juice of 1 lemon
¼ teaspoon Black pepper
¼ - 1/3 cup Olive oil Kosher salt to taste
Optional garnishes:
Finely grated lemon zest
Grated or shaved parmesan cheese
Instructions
Bring a large pot of water to a rapid boil and salt liberally. Add the dried pasta and cook according to the package directions. While the pasta is cooking, make the pesto.
Put the pistachios in the bowl of a food processor fitted with a steel blade. Process until the nuts are coarsely ground. Add the spinach, basil, parmesan cheese, lemon zest and juice, pepper and ¼ cup olive oil. Process until smooth. If the pesto is too thick, add a little more olive oil. Taste and add a pinch of salt if desired.
Drain the pasta and return to the hot pot. Add the pesto and toss to coat the pasta.
Serve immediately with optional garnishes.
 
Nutritional Facts (Amount per Serving):
Calories 500, Total Fat 23g, Saturated Fat 3.5g, Monounsaturated Fat 12g, Polyunsaturated Fat 3g, Cholesterol 5mg, Sodium 200mg, Potassium 442mg, Magnesium 19mg, Total Carbohydrate 64g, Dietary Fiber 9g, Sugars 2g, Protein 14g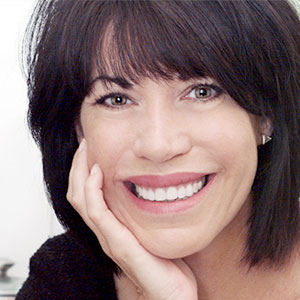 Carol Kicinski founded Simply Gluten Free as a gluten-free recipe and lifestyle website and blog.